EAT & DRINK
Union Square

Restaurant & Bar

Welcome to Tratto, an Italian restaurant near Union Square. Located adjacent to The Marker, it's a popular spot for hotel guests and locals alike. A place they can savor the boastful flavors of rustic-styled Italian cuisine and cocktails with modern sensibilities.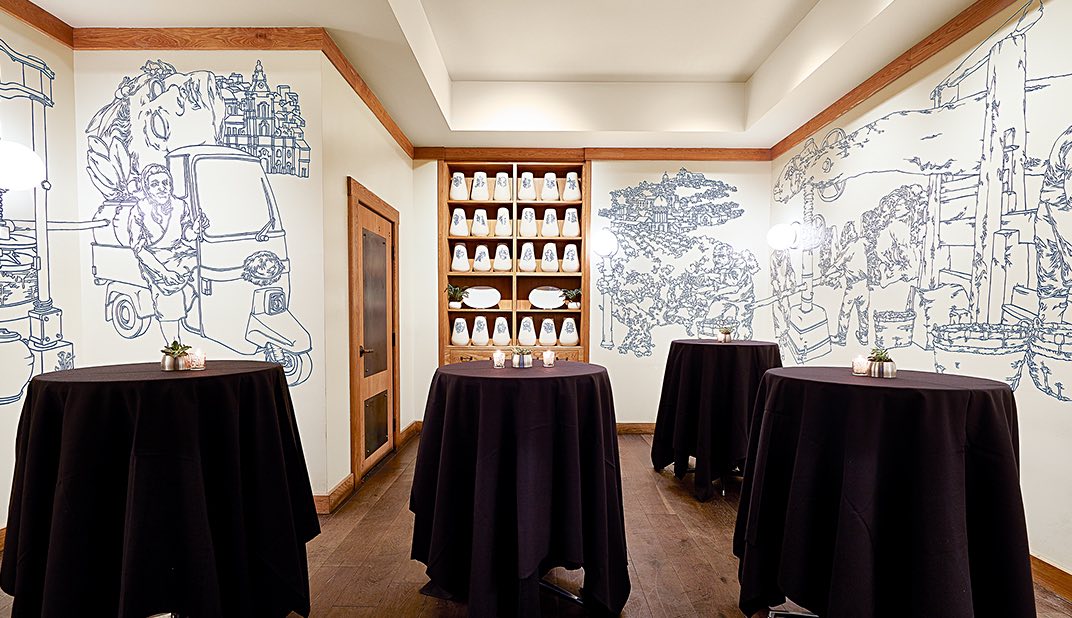 Artist Amos Goldbaum Design
Local San Francisco artist, Amos Goldbaum—best known for his T-shirt designs and impactful murals—created custom art pieces for our restaurant and private dining room inspired by the best of San Francisco and Italian culture.
As Tratto's inaugural artist in residence, Goldbaum emphasized panoramic cityscapes in Tratto's main dining room, capturing the iconic vistas, streets, and skylines of San Francisco, including landmarks like Sutro Tower and the Transamerica Pyramid. The mural in our private dining room showcases Goldbaum's reflection on the rituals and processes of food making.
Tratto's interior design is comfortable and bright, reflective of our vibrant neighborhood. The design backdrop for your dining experience, in which Goldbaum's artwork plays a key role, complements the ubiquity of street art throughout the area. Features like modern light fixtures highlight his line work, seen on three large canvases in the main dining room and directly on the walls in the private dining room. The approach is about toeing the line between the traditional and the modern—not overly done, but rather, it presents a contemporary dining experience that's delicious, unique, and memorable.
Private Dining & Events
Enjoy a private, Italian dining experience at Tratto - the perfect place to host a get-together with friends and family or celebrate special occasions.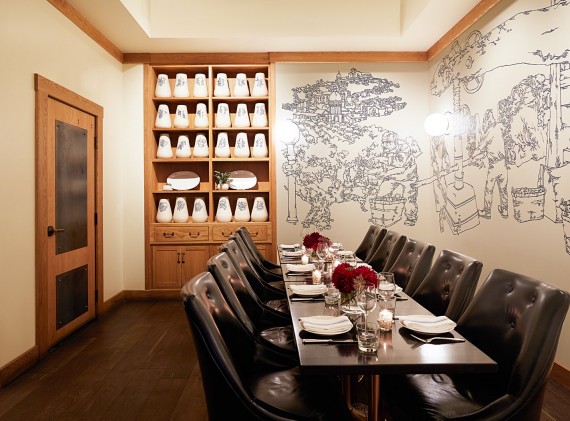 An Intimate
Affair at Tratto
The Galley at Tratto Restaurant and Bar provides comfortable and inviting spaces perfect for celebrating with colleagues, friends, and family. Host a casual cocktail reception, an upscale dinner, or anything in between. Additional group dining options are available in the main dining room, accommodating parties of 5 to 200.
Start Planning