EXPLORE
Things to do in

San Francisco

It's time you experience the very best of the Bay Area. From must-see destinations, sites, and activities to lesser-known gems and local pop-ups, we're going to introduce you to some of our favorite spots.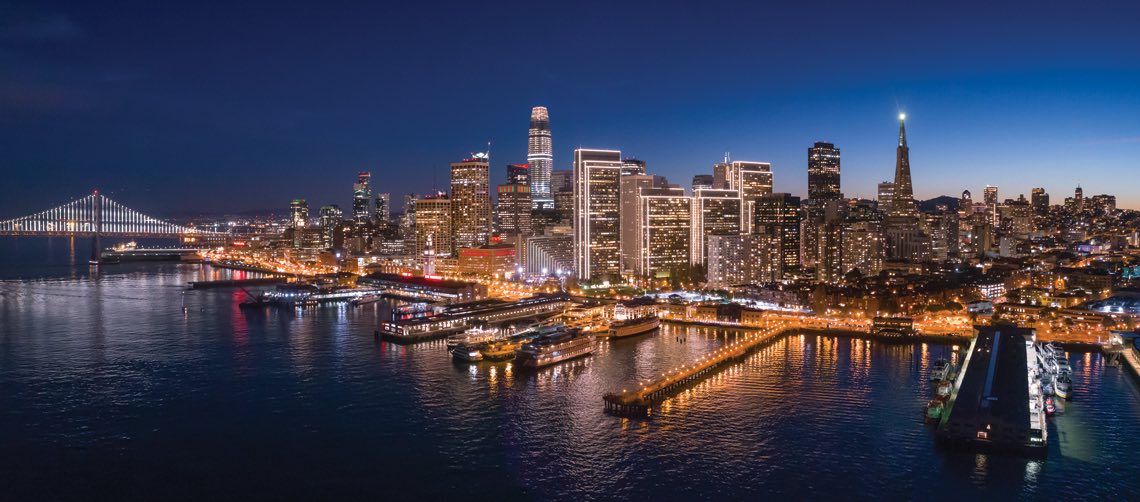 Palace of Fine Arts Theater
3.2 miles | 301 Van Ness Ave
Built in 1932, this classic opera house is proof that theatre is alive and well. Enjoy performances like Hansel & Gretel, Romeo & Juliet, as well as live concerts.
Embarcadero Center
1.1 miles | 3 Embarcadero Center
Plan on spending the entire day visiting the more than 125 stores, bars and restaurants, two movie theaters, and a fitness center.
Marrakech Magic Theater
0.1 miles | 419 O'Farrell St
Witness the mastery of comedian and magician, Jay Alexander. Food and drinks are served at evening showtimes Thursday - Sunday.
American Conservatory Theater
492-ft | 415 Geary St
This large non-profit theater is an acting school that offers classical and contemporary productions in San Francisco.
Great American Music Hall
0.5 miles | 859 O'Farrell St
Founded in 1907, this concert hall located on O'Farrell Street is famed for its history of burlesque, jazz, folk music, and rock and roll concerts.
Dragon's Gate
0.6 miles | Bush St & Grant Ave
Built in 1970, this beautiful structure features three gateways that demarcate the south entrance to Chinatown.
Chinatown
1.3 miles | San Francisco
Home to the iconic Dragon's Gate, one of the oldest Chinatowns in the U.S. is where you find ornate temples, alleys brimming with dim sum restaurants, herbalists, bakeries, and souvenir shops.
Union Street
1.6 miles | San Francisco
This famous street and dividing line between Cow Hollow and Pacific Heights starts out near the beautiful Embarcadero waterfront.
Oracle Park
2.1 miles | 24 Willie Mays Plaza
Home to the one of Major League Baseball's most accomplished teams, the San Francisco Giants, Oracle Park is located along the San Francisco Bay famously called McCovey Cove in honor of former player Willie McCovey.
SF Museum of Modern Art
0.7 miles | 151 3rd St
Called SFMOMA for short, The San Francisco Museum of Modern Art displays an internationally recognized collection of temporary exhibits, public programs, contemporary art, and tours.
Union Square
0.3 miles | Powell, Post, Stockton & Geary Streets
We're near the historic Union Square where you'll find popular shopping options featuring a mix of upscale boutiques, popular retailers, theaters, art galleries, and more.
Asian Art Museum of SF
0.8 miles | 200 Larkin St
Visit one of the most comprehensive Asian art collections in the world. There are more than 18,000 artifacts and works of art, some going back 6,000 years.